Don't let their unassuming personalities fool you, the success of this pair is a testament to the hard work and dedication they put into their training.
---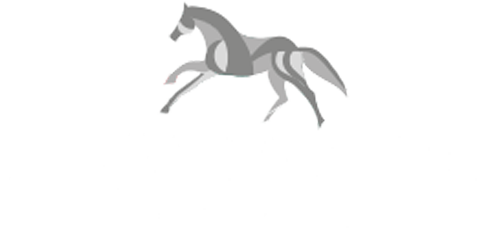 Horseware Australia is a division of Leader Equine Pty Ltd and was formed in 2006 to meet the needs of lovers of horses and lovers of Horseware Ireland products.  We are an Australian family-owned business with roots in Australia's agricultural industry for more than 30 years through Leader Products Ltd.
---
PETER MCMAHON
OLYMPIAN RIDER
McMahon is made of champion pedigree. He has travelled across the globe to compete - representing Australia at the World Equestrian Games in Germany and making his Olympic debut in the individual and team jumping events at the age of 26 in the Beijing Games. Following a dangerous fall in Beijing, he came back the next year to take out the coveted Olympic Cup at the prestigious New Zealand Horse of the Year.
DARREN WEIR
TRAINER
Weir is a perfectionist who leaves no hoof unturned. He spent ten years honing his skills before taking out his trainers licence in 1995. Since then his career has gone from strength to strength. Now based in Ballarat Victoria, Weir has trained over 3,200 winners and holds the Commonwealth training record for the most number of wins in a season.
---
Gotta Take Care (Woody)
It's safe to say Gotta Take Care has gone from strength to strength since retiring from racing. A superstar of the Weir stable, Pete McMahon says he stumbled on a pot of gold when he rode Gotta Take Care in Ballarat. The McMahons didn't hesitate to add the million dollar machine to their stable. He's a very honest horse with a careful jump and a beautiful temperament. You know that Gotta Take Care is always going to try his best. He's a social fella and likes to have company. His passionate owner, Kirsty,  loves him so much she even rode up in the truck with him from Ballarat Victoria to the McMahons in Queensland to keep him company!
| | |
| --- | --- |
| Age/History: | 13yo Brown Gelding / 79 starts / 20 wins |
| Born: | September 2004 by RUBITON  from CELLAR DWELLER |
| First raced: | October 2007 |
| Retired: | Last race June 2015 |
| Racing Colours: | Gold, Black Squares, Spots And Maltese Crosses, White Cap, Gold Pom |
| Career Summary: | 79-20:10:10 |
| Prizemoney: | $1,038,179 |
| Min/Max-Dist-Win: | 1800/3600 |
El Divine
Before Peter McMahon even saddled up for a ride, El Divine impressed with his type – he's a beautiful looking horse. With some basic education under his belt since retiring from the Weir stable, El Divine's new owner has produced an attractive package for Pete McMahon to take into the Jump Off competition. He's got a soft mouth and is very trainable. He can stress a bit when he's out by himself but he is a really kind horse and Pete McMahon has high hopes that he'll go all the way in Jump Off
| | |
| --- | --- |
| Age/History: | 9yo Brown Gelding / 26 starts / 4 wins |
| Born: | September 2008 by ELVSTROEM  from SUPER JANE |
| First raced: | November 2011 |
| Retired: | Last race August 2014 |
| Racing Colours: | Green And Yellow Checks And Striped Sleeves, Green And Gold Seams C |
| Career Summary: | 26-4:2:6 |
| Prizemoney: | $102,093 |
| Min/Max-Dist-Win: | 1200/1400 |
Johnny English (Agent)
The only grey horse in the Jump Off competition, Johnny English was born to stand out. Although there were high expectations for his race career being sold as a yearling for $500,000, Johnny English never took to life on the race track and was only trialled.  Although he can be a bit of a handful he has natural ability and athleticism to be a top jumper. He's sometimes a bit cheeky and can play the clown but once he settles into his training, he works hard and shows great potential.
| | |
| --- | --- |
| Age/History: | 5yo Grey Gelding / NEVER RACED |
| Born: | February 2013 by DALAKHANI (IRE)  from SILVER BLOSSOM (IRE) |