Jump Off is proud to partner with the following sponsors.
---

Racing Victoria is the governing body of thoroughbred horse racing in Victoria. Our primary aim is to promote the interests of horse owners, trainers, punters and racegoers right across the state. Put simply, we want to continually provide the best racing to our customers, encouraging more people to engage with and enjoy our great sport.

The Off The Track program aims to facilitate the placement of retired thoroughbred racehorses in second careers by promoting the network of Racing Victoria Acknowledged Retrainers across the state, driving demand for the breed as performance and pleasure horses and educating the community about the various life after racing options, versatility of use, and the appropriate care and retraining of the thoroughbred.
---

Bates Saddles are driven by a philosophy of innovation focused on saddle performance and comfort for you and your horse. When it comes to saddle fit, Bates Saddles are the optimum choice and the team behind Bates Saddles have not only pioneered modern saddle adjustability, but are responsible for many saddle features that address the performance of horses in all major equestrian disciplines, especially jumping, dressage and eventing.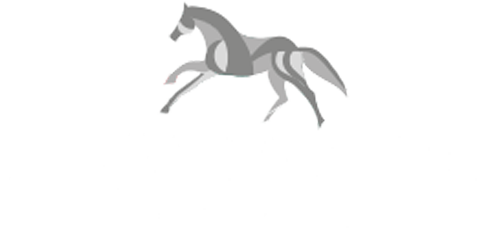 Horseware Australia is a division of Leader Equine Pty Ltd and was formed in 2006 to meet the needs of lovers of horses and lovers of Horseware Ireland products.  We are an Australian family-owned business with roots in Australia's agricultural industry for more than 30 years through Leader Products Ltd.
---

At Barastoc, supporting your passion is our passion. We support industry, riders, local communities and Aussie farmers. Horse people know that it is about more than just care, or even love. It's a passion. And horses always come first. We've been doing it for over 50 years and we're not stopping anytime soon.
We are Barastoc.
Horses come first.

CopRice passionately believe goodness on the inside shows on the outside and most importantly delivers the best results. Every ingredient is selected for its nutritional value and is developed for your animals to thrive on. We share your passion and commitment for your animals health and wellbeing and want to see them realise their potential. 
Providing great nutrition is how we make a difference.

Horsepower aim to provide quality equine nutrition products, based on sound, scientific principles, with an emphasis on low-grain feeding and adequate mineral and trace-element supplementation. Horsepower will provide expert advice and information as part of its package, with the overall health and well-being of the horse always being the primary concern.

Pryde's EasiFeed has been a proud Australian family business for almost thirty years. Based in Gunnedah, Pryde's is the only facility of its type producing extruded cubes, extruded sweet feeds and pellets on three separate production lines. Family, quality and service arethe three pillars and foundations on which Pryde's have built their business.
---

Don Robb and his wife Colleen own and operate National Horse Transport. A former race horse trainer, Don brings over 40 years of industry experience to the business so he knows the type of quality service and care your horses require. Your horse is a valuable asset and you can't do better than a horseman like Don caring for your horse's transport needs.