Series
1 Wrap
Jump Off in its first season showcased recently retired racehorses and some of the biggest horse racing and equestrian names in Australia. 
Hosted by Hamish McLachlan, the 2018 Series format featured five teams of racehorse trainers and show jumping riders as they battled it out for a $100,000 prize. 
The winners of Jump Off Series One were Team Kermond/Payne – former Australian Showjumping Champion Jamie Kermond rode Patrick and Michelle Payne's horse Raposo.
Catch up on all the Series 1 episodes - online now on 7plus.

Series 1 Structure
Episode 1 – The Jump Off journey begins as five teams of racehorse trainers and show jumping riders are introduced and commence their search for recently retired Thoroughbreds. The racehorse trainers and their stable teams select potential horses they have previously trained to present to the show jumping riders to trial. 
Episode 2 – The search continues for all five teams which entails riding, lunging and jumping potential Thoroughbred horses over small poles. At this stage the riders are trying to assess which horses have the best personality, temperament, confirmation and experience to progress as show jumpers. 
Episode 3 – As horse selection winds up, our teams return to their homes with their chosen Thoroughbreds to commence re-training them as show jumpers. Each rider has their own unique way of starting this process. 
Episode 4 – It's not all smooth sailing as the teams continue to train their recently retired Thoroughbreds to show jump. The race trainers keep a close eye on progress and our riders also start to take their horses out to compete at local shows. 
Episode 5 – The five Jump Off teams face off at one of the biggest events on the Australian show jumping calendar – the 2018 Aquis Champions Tour at Elysian Fields in Queensland. It's the first time our teams get to check out the other competition.
Episode 6 – The action at the 2018 Aquis Champions Tour wraps up. The former champion hurdler, Gotta Take Care, (prize money – $1,038,179) wins the Jump Off class for Team McMahon/Weir. They are now hot favourites for the Grand Final. The teams prepare for the $100,000 Grand Final at Boneo Park and all the action begins. 
Episode 7 – The excitement of the inaugural Jump Off Grand Final under lights at Boneo Park concludes and Jamie Kermond and Paddy Payne's Raposo are crowned the first Jump Off Champions. 
Episode 8 – This episode featured a 140cm Grand Prix Championship class with Australia's best show jumping riders and horses and a recap of the Grand Final action. The audience gets an insight into all the passion, care and attention that goes into preparing show jumping horses to compete. 
Episode 9 – Where are they now? The audience get to catch up with some of the horses and riders to see what they have been doing since the Jump Off Grand Final. Their life after racing continues and the audience see the success of Thoroughbreds being cared for long after their racing careers have ended. 
Episode 10 – The riders reflect on the Jump Off experience – the highs, the lows and the unforgettable moments. They speak about the versatility and athleticism of Thoroughbred horses to re-train for other equestrian disciplines. 
Where are they now?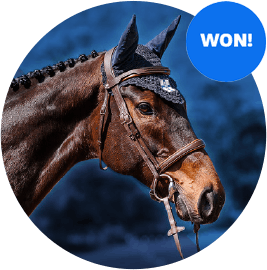 Raposo 
Team Kermond/Payne 
The Series One Grand Champion is doing extremely well. He's out competing as a show jumper with his new owner, young Hayden Parker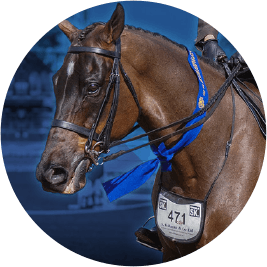 Poitier 
Johnstone/Hayes
Poitier is back with his owner and out competing regularly as a show horse.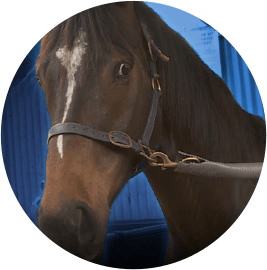 Weismuller
Team Kermond/Payne 
Weismuller has returned to his original home and is loving retirement.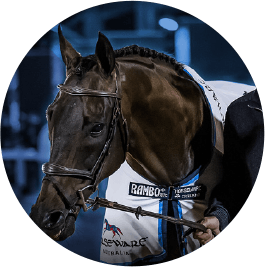 Gotta Take Care 
Team McMahon/Weir 
Gotta Take Care is back with owner Kirsty McMahon. The two are often out competing.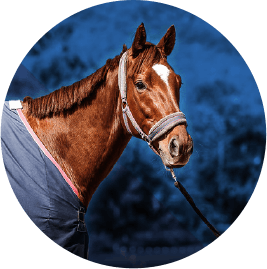 Inner Circle
Team Roycroft/Cummings 
After a year of training under the experience of Vicki Roycroft, Inner Circle has been sold as a show jumper.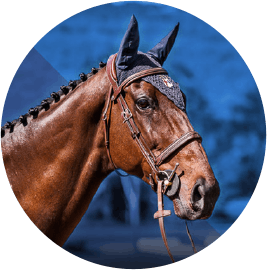 Peaceful Easy Feeling 
Team Kermond/Payne
Back under the watchful eye of his loving owner, Michelle Payne.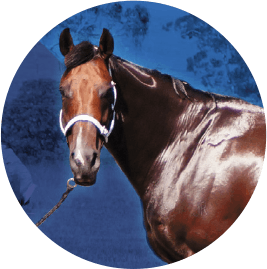 El Divine
Team McMahon/Weir 
This beautiful horse has a new owner and is perfectly suited to his new low-key life.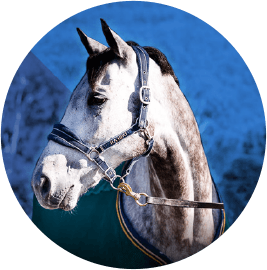 Johnny English 
Team McMahon/Weir 
The striking crowd favourite Johnny English was sold to a loving showjumping home.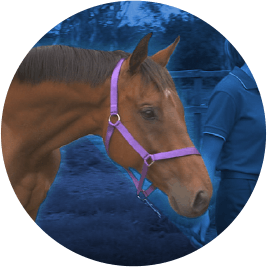 Magic Hurricane 
Team Roycroft/Cummings 
Happily enjoying retirement at Godolphin's property in NSW.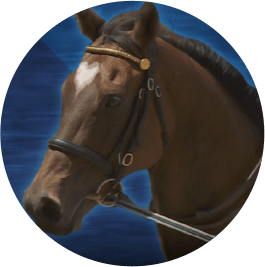 Lankan Rupee 
Team Cameron/Price 
The good-looking gelding, Lankan Rupee, is out and about enjoying his new career showing.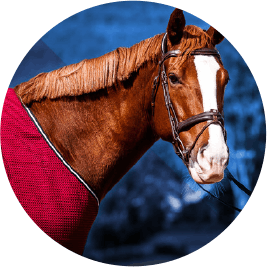 Riot Man 
Team Cameron/Price 
Riot Man is currently in work as a show jumper and being ridden by Olympian Jamie Coman.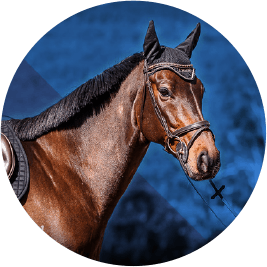 Bolivar 
Team Johnstone/Hayes 
Bolivar and his new young owner can be found out and about competing at show jumping events around Shepparton and are keen to be part of Jump Off Series 2.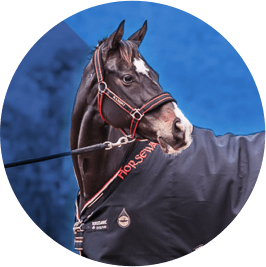 Mr O'Postrophe 
Team Johnstone/Hayes 
Back with owner Rachelle, there is no stopping Mr O'Postrophe who is out competing as a show jumper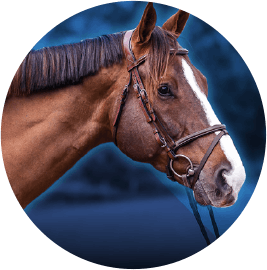 Neutronic 
Team Cameron/Price 
Sold to a loving show jumping family, Neutronic is in great hands and getting plenty of love and attention.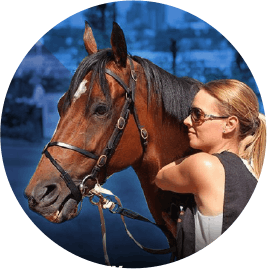 Statigraphy 
Team Cameron/Price 
Statigraphy is sweeping the fields at local show jumping competitions with his original owner.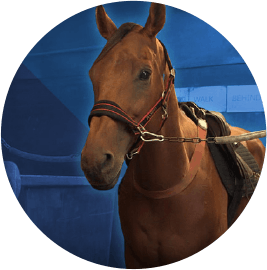 Extra Zero 
Team Johnstone/Hayes 
This racing legend has a new life with his young owner as a competition horse.