SERIES 2
APPLY NOW
Jump Off Series 2 is here!
The format has evolved into a televised national competition to give even more retired racehorses a new home and more riders a chance to compete.
This series is open to all retired Thoroughbred racehorses Australia wide.
All horses must be EA registered before the first qualifying event.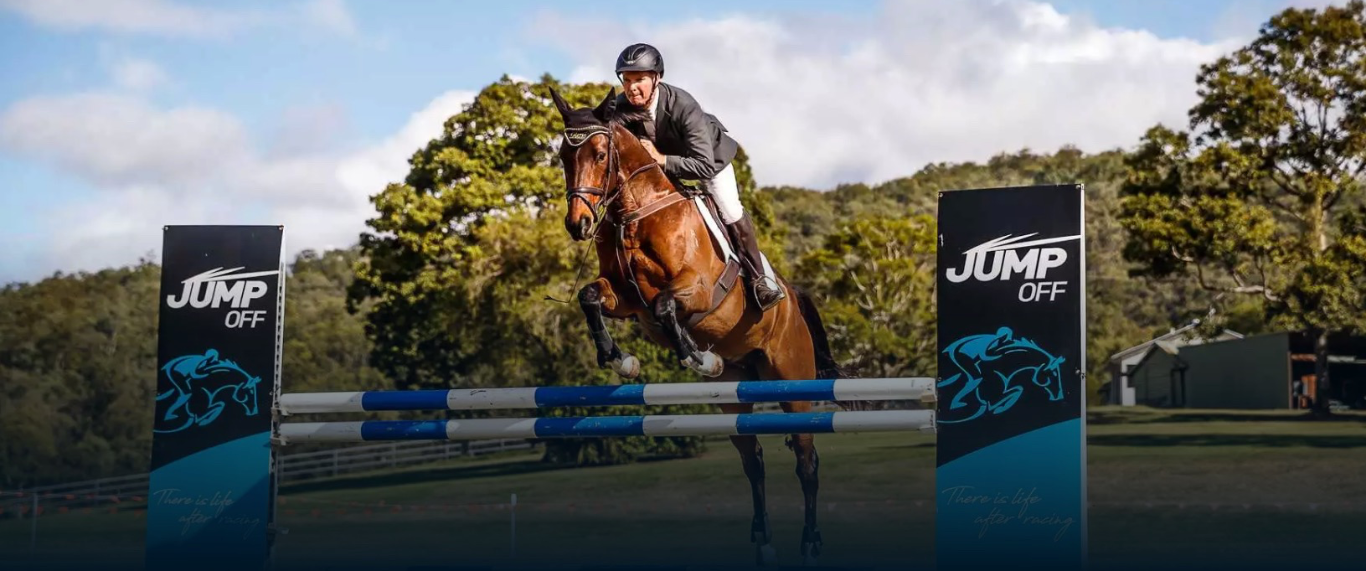 Brand new competition format with three classes!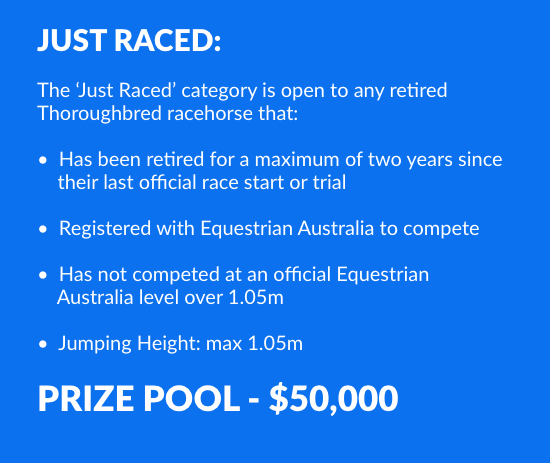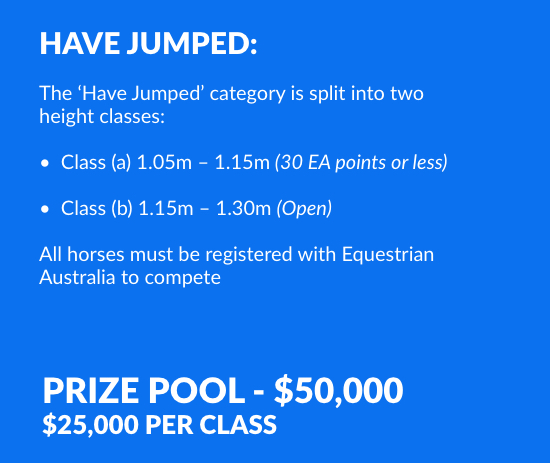 This televised competition is a great opportunity for riders, racehorse trainers and owners to help showcase the versatility of retired Thoroughbreds racehorses and give more horses a life after racing.
ENTER NOW FOR JUMP OFF SERIES 2

Riders must be aged 16 years and over
Qualifying events will be held in:
New South Wales (SIEC – Wednesday, 2 October), Victoria (Shepparton – Saturday, 12 October) and Queensland (Nambour – Saturday, 19 October).
At each event there will be two qualifying rounds per class to give everyone a second chance to qualify. The top three from each round secure a place in the Jump Off Finals (six riders per class from each qualifying event).
Any horse/rider combination that does not make the top three in their class, is eligible to compete in the second class of the same category that day.
Any horse/rider combination can compete at any of the three qualifying events, e.g: If you live in Queensland you could choose to qualify at the New South Wales event. However, rider/horse combinations can only compete at one qualifying event and in only one class.
Riders based in Western Australia, Northern Territory, Tasmania or South Australia can compete at any qualifying event.
The finals will be held under lights at Boneo Park, Victoria, on Melbourne Cup Eve on Monday, 4 November 2019.
This is not only a jumping competition, it's also a filmed television series. To be eligible for the competition you must fill out the release form below.
It is possible to confirm your entry as a rider whilst still searching for a retired racehorse. Details of your horse will need to be forwarded to Showmakers Equestrian by 30 August 2019.