Russell Johnstone – in form at Adelaide
---
9 September 2018
Star of Team Johnstone/Hayes, Olympian Russell Johnstone, was in form recently at the Adelaide Royal Show.
Coming off the back of a busy production period with Jump Off, it was a relatively relaxed trip for Russ and his team who travelled over with just the one horse on this occasion – Dondersteen. Dondersteen is an imported ten-year old black stallion owned by the McCann family and he's been campaigned by Russ for the past two years. It was a great start to the show for Russ who was thrilled to jump double clear and win the first two-phase class in section two ahead of Canberra rider Stephen Dingwell and Cavalier Du Rouet.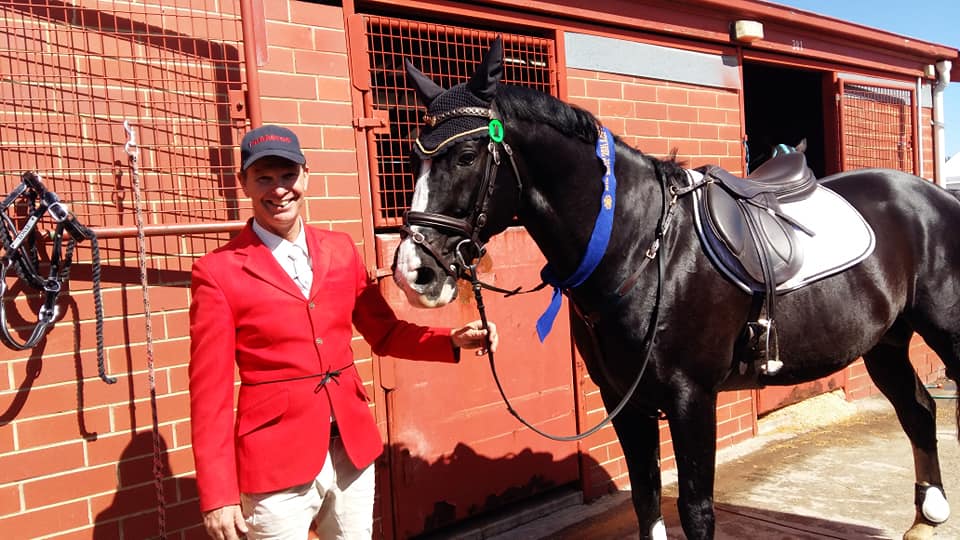 Dondersteen also finished the show with his first ever start in a World Cup Qualifier. Although he tired towards the end of the round, the horse is showing lots of promise and will become more competitive given time and experience. Russ was one of many Victorian riders who performed well over the course of the show.
Russ is now preparing for the Victorian State Titles and Melbourne Royal. His focus is to continue getting Dondersteen comfortable over heights to improve his strength and so he learns to use his body well over bigger fences.